The Green Recycling Process
The modern auto recycling process is a model of environmental responsibility.
Each vehicle goes through a methodical process designed to maximize the amount of material that can be reclaimed and to minimize the environmental impact.
Oil, gas and operating fluids pose a significant risk to the environment.
Trained technicians carefully drain all the fluids and store them for reuse or recycling. Special equipment and methods are used in order to prevent any groundwater contamination. An average of 40 litres of fluids are removed from each vehicle and are used, re-used or responsibly disposed of.
The unusable portion of the vehicle is then crushed and sent to be shredded into fist-sized pieces for recovery. The valuable ferrous and non-ferrous metals are then separated and reused to make new cars and other products you buy… and the cycle starts again.
Each vehicle is inspected to determine which parts are appropriate for re-use. The VIN number and mileage of vehicle, along with the make, model and year are recorded in order to provide accurate inventory data.
Gas tanks, batteries and tires are all removed and are recycled, reused or disposed of appropriately.
The vehicle is then sent to the dismantling area where parts are removed, inspected and readied for resale. Each part is tagged, coded and entered into a computerized inventory system before it is properly stored.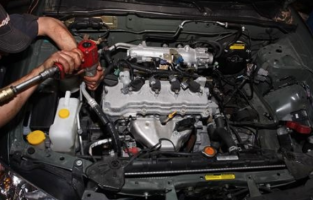 Progressive Auto Recycling
Forget the old "junk yard dog" image of the auto recycler. Using modern business practices and strict environmental controls, today's recyclers provide low cost, high quality used auto parts in a way that benefits the consumer, the industry and the earth. In doing so, they help to reduce insurance rates, vehicle repair bills and staggering amounts of pollution.
Recyclers, like Hotch's Auto Parts, purchase end-of-life and accidented vehicles, and ensure that all vehicles are retired in an environmentally sound manner. They spend significant resources to build and maintain facilities specially designed to capture and store harmful materials, keeping them from contaminating soil and groundwater.
Today more than ever, auto recycling is paying economic and environmental dividends around the globe.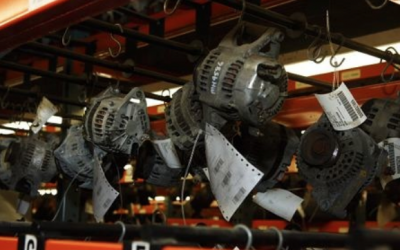 Good For The Earth
Re-using quality parts from another vehicle is perhaps the purest form of recycling. Not only will you be preventing a mountain of waste from ending up in landfill, you'll be reducing the need for new products to be manufactured. That saves energy and resources and reduces the harmful emissions that result from the manufacturing process.
The Ultimate Environmental Choice
It may not seem like a monumental choice to re-use good quality parts from another vehicle, but the resulting savings in energy, raw materials and pollution is astronomical.
By using Green Recycled Parts, you'll be helping to sustain a modern global recycling industry that reclaims over 12 million vehicles across North America annually.
Auto recycling is the ultimate environmental choice. No other product on earth is recycled more than an automobile. Not only does it keep a flood of dangerous toxins from being released into our ground and water, it prevents unnecessary use of valuable landfill. And by reducing the need for new parts to be manufactured, you'll be preserving scarce natural resources and cutting down on the resulting pollution.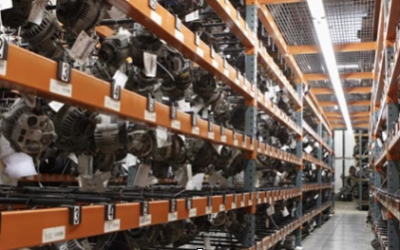 Good For Your Wallet
Same Quality, Way Lower Price
You'll significantly reduce your repair cost without sacrificing quality when you make the switch. In fact, Green Recycled Parts are generally about half the price of new OEM replacement parts.
When Your Car's on the Hoist, Remember You Have a Choice
There's a bit of a misperception out there we'd like to clear up. You don't need to be a do-it-yourselfer to use recycled parts. In fact, our biggest customers are repair shops just like yours. So the next time you bring your vehicle in, ask your mechanic if the Green Recycled Parts option is right for your repair. You'll save yourself about half the price on parts… and be doing something amazing for the environment in the process.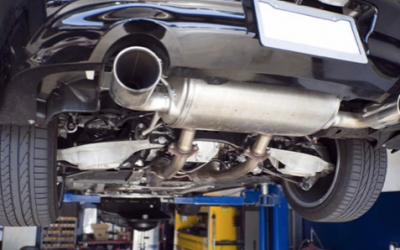 Good For Your Vehicle
Original Parts at a Fraction of the Price
At roughly half the cost of new parts, Green Recycled Parts are the original and genuine parts made to original manufacturer's specifications. They're road tested and guaranteed to fit your vehicle. From late model components to obsolete or hard to find parts you can be sure that your Green Recycled Parts will perform to the standards to which they were designed.
---
Quality Tested
OARA auto recyclers ensure the quality and reliability of the parts they sell. During the dismantling process, every part is inspected and tested so only those that meet strict guidelines and tolerances are offered for resale. Some parts such as engines and transmissions may be remanufactured while other parts such as lights and wheels may be reconditioned.
Parts that need to be protected from the elements are carefully stored in warehouses to preserve their integrity and performance.
As parts are inventoried, the model year and mileage of the vehicle they came from are recorded to provide information about the condition of the part you're purchasing.
OARA members guarantee the part you purchase will be in working condition or they'll exchange it. Hotch's Auto Parts offers a 101 day industry-leading standard warranty on all our automotive parts, as well as, a selection of Labour Protection Programs. See our Warranty for more details?
Available at Your Fingertips
Modern auto recyclers make it simple, fast and painless to source and order the exact Green Part that's right for your vehicle.
When each component is dismantled for re-use, it is assigned an industry-wide interchange number that identifies which vehicle, model and type it fits. Additional information is recorded, grading the condition of the part based on mileage, minor damage, and other details. The part is then tagged with a bar code or inventory number, and then entered into a computerized inventory management system. With the click of a mouse, recyclers know what they have in stock and where it's warehoused so they can locate it in seconds.
OARA members have adopted a sophisticated parts locator network that connects the inventory data of hundreds of auto recyclers across the province. Using the parts interchange numbers, anyone can go on-line and locate the right Green Part for any vehicle in seconds.
Programs and Associations
Automotive Recyclers of Canada (ARC)
Formed in 1997, ARC is the national voice of the automotive recycling industry, representing, through its provincial affiliates, over 430 end-of-live vehicle (ELV) recyclers and dismantlers throughout Canada. Hotch's Auto Parts has not only adopted CAREC and is evaluated, audited and certified by an independent third party to meet the requirements of the Code, we are a Gold Seal Certified Member, meaning we have gone above and beyond the industry standard.
Car Heaven
Donate Your Vehicle to Charity the Right Way… Send it to Car Heaven
Hotch's Auto Parts is excited to be a service delivery partner and supporter of Car Heaven – the only national charitable vehicle recycling program dedicated to using only automotive recyclers who comply with the Canadian Auto Recyclers' Environmental Code (CAREC).
Car Management Solutions – Quality Replacement Parts (QRP) Canada
Car Management Solutions was formed in 1999 by a group of professional auto recyclers. Their main focus was to provide salvage solutions to the insurance industry. Hotch's Auto Parts is excited to have recently become a member of this premiere association.
Canadian Auto Recyclers' Environmental Code (CAREC)
CAREC was developed to help standardize the process for recycling end-of-life vehicles (ELVs) and protect our water, air and soil from the harmful materials contained therein. The Code was developed byThe Automotive Recyclers of Canada (ARC)  for the Retire Your Ride program to provide participating recyclers, such as Hotch's Auto Parts, with the most relevant and up-to-date tools and information for the environmentally sound management of ELVs.
Gold Seal Program 
Gold Seal Members, like Hotch's Auto Parts, lead the automotive recycling industry by implementing standards for customer service and recycled part quality based on the highest professional service goals and ethical business practices in the automotive recycling industry. The Gold Seal Program is a voluntary quality assurance accreditation program for Automotive Recyclers of Canada (ARC) members that guarantees high quality recycled parts, with no surprises on delivery.
Ontario Automotive Recyclers Association (OARA)
Hotch's Auto Parts is proud to be a Gold Seal Certified Member of OARA which has been the voice of the auto recycling industry in Ontario since 1992. In addition, Corey Earl, Operations Manager at Hotch's Auto Parts, was recently elected to OARA's Board of Directors. OARA has kept auto recyclers and other industry stakeholders informed and involved with input and information about current industry trends and government legislative initiatives that affect the auto recycling industry.
Automotive Recycling Association (ARA)
Since 1943, ARA has been an international trade association representing an industry dedicated to the efficient removal and reuse of automotive parts, and the safe disposal of inoperable motor vehicles. Hotch's Auto Parts is proud to be part of the only trade association that serves the automotive recycling industry in 12 countries worldwide.
Retire your Ride
Retire Your Ride is the best end-of-life vehicle (ELV) purchase program for both the environment and your wallet. It's the official, national program managed by the Automotive Recyclers of Canada (ARC). Only authorized Certified Auto Recyclers, like Hotch's Auto Parts, who follow a strict code of practice for handling ELVs can participate.
Switch Out
Switch Out is a national program designed to remove mercury switches from end-of-life vehicles and prevent the highly toxic heavy metal from being released into the environment. Did you know? There's enough mercury in one switch to contaminate a 20-acre lake. The Ontario Automotive Recyclers Association (OARA) members, including Hotch's Auto Parts, have recovered thousands of these switches before they could do harm to our environment.