Congratulations to Curtis Courneya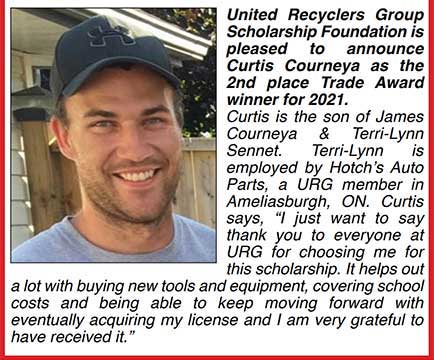 Congratulations to Curtis on being selected for a Scholarship Trade Award from URG. We wish you all the best, and continued success in your studies!
United Recyclers Group Scholarship Foundation announced Curtis Courneya as a $3,000 Award winner for 2021. Curtis is the son of James Courneya & Terri-Lynn Sennet. Terri-Lynn is employed byHotch's Auto Parts, a URG member in Ameliasburgh, ON.
Curtis says, "I graduated from Centennial Secondary Scool in Belleville and am now attending St. Lawrence College in Kingston as part of my apprenticeship as a 309A electrician. My end goal for this is to become a licensed electrician after school"