Hotch's Auto Parts Tool Grant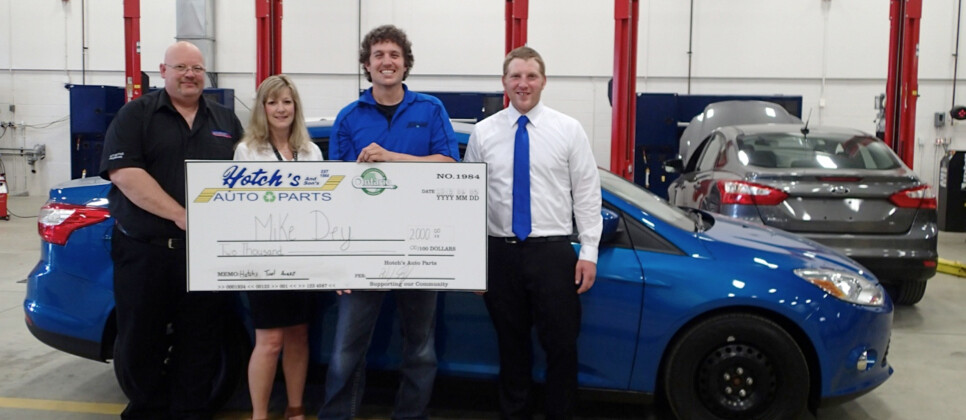 Congratulations to this year's recipient
On Friday, June 5th 2015 Corey Earl, Operations Manager at Hotch's Auto Parts, presented Mike Dey with their annual Hotch's Tool Grant. Each year, Hotch's Auto Parts donates $2,000 towards the purchase of automotive tools to the most well rounded student graduating from Loyalist College.
"We want to support a student who demonstrates not only strong academics but also practical skills in the automotive field and help them get a jump start once they graduate," says Corey Earl. This is Hotch's Auto Parts third year providing the Hotch's Auto Parts Tool Grant to graduating students.
"Hotch's Auto Parts is proud to be able to continue to support new graduates and our community with this grant," says Corey Earl.